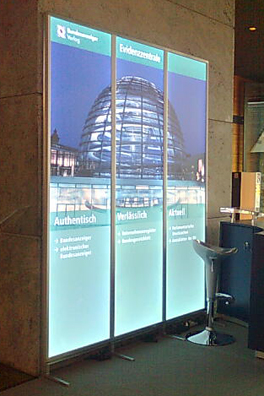 The presentation of your products will give them the right significance. We can help you to bring your goods into a nice view and we will support you with necessary decoration items. We have lots of different prospect stand, racks, dolls etc.in our warehours.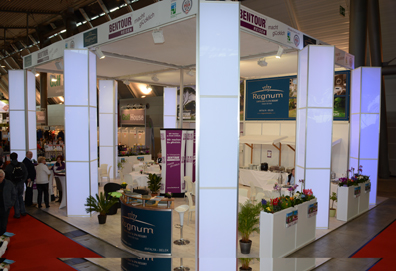 Flowers will make your stand alive and spend a comfortable climate. We can deliver you several different plants for counters, tables, decorations or free standing trees. All flower arrangements can be made individual for your company.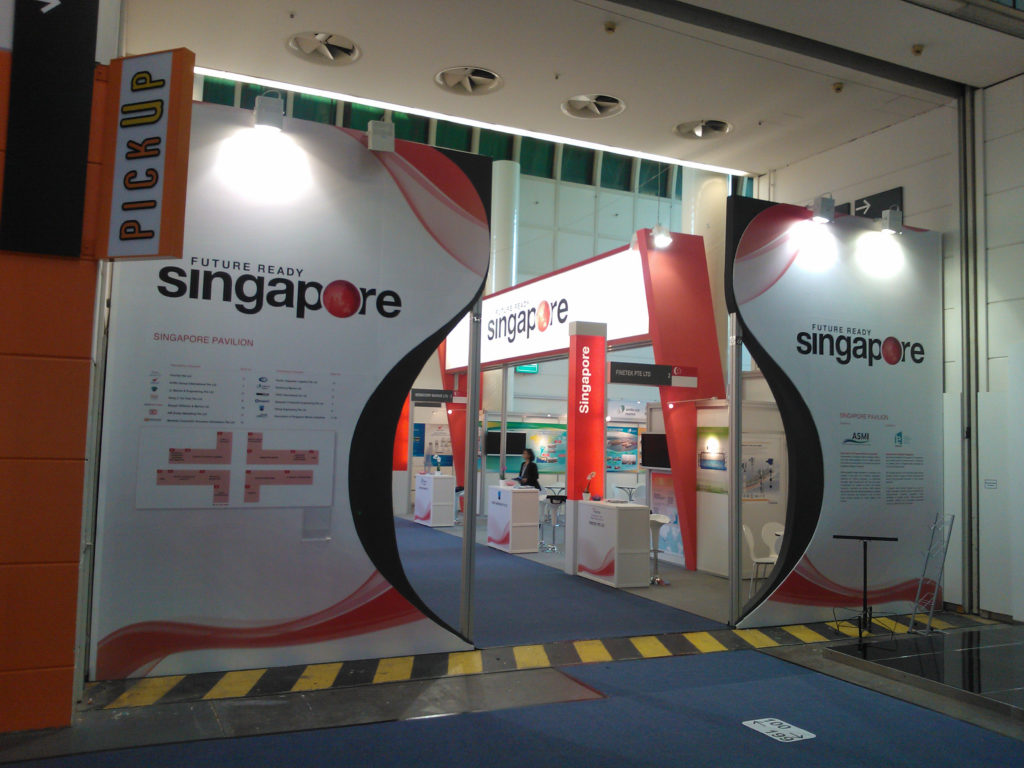 In cooperation with our partner companies we supply wall decorations, room dividers, sailings or what ever you need to shape your stand. Receiving your input what you like to display, we implement your wishes. We are happy to well advice you on scopes for the design. There are different materials which can be used for the production of decoration, like: paper, synthetic panels, vinylic banners, fabric banners or meshwork fabric.
Pictures, logos and texts make your decoration more individual. For the manufacturing we will need from your side digital files. This you can send us by eps-file, with exact colours, for example.